Detection and removal of per- and polyfluoroalkyl substances (PFAS): PFAS are a class of widely used compounds that are detected in the environment and in human blood throughout the world. Since many PFAS are proven or suspected to be persistent, bioaccumulative, and toxic, PFAS contamination has caused substantial environmental and human health concerns. My research focuses on developing and validating analytical methods to quantify total PFAS, developing and evaluating techniques to remove PFAS from water, investigating the fate and transport of PFAS in various environmental systems, and assessing novel sorbents and models for PFAS passive sampling from surface water and groundwater.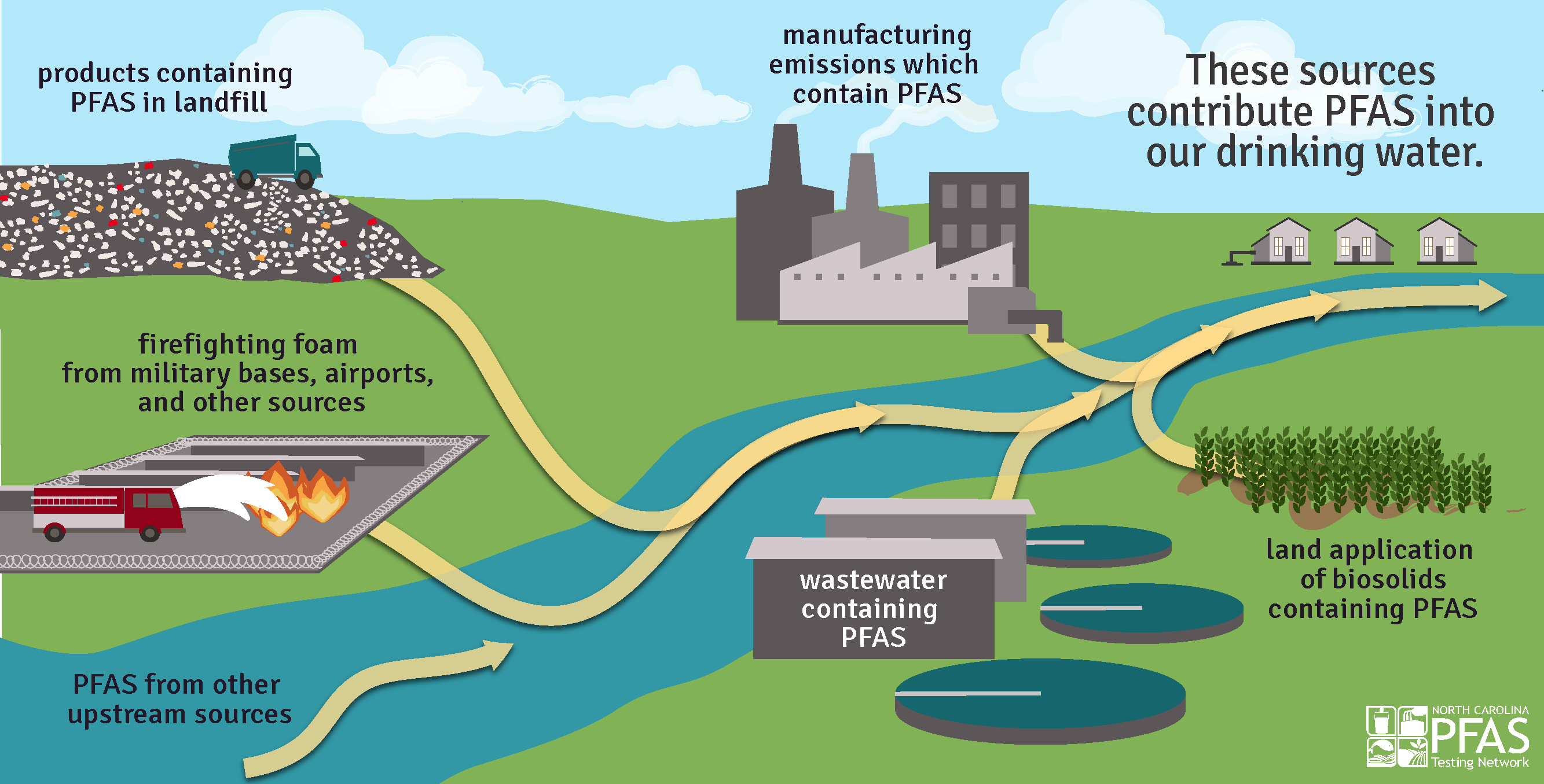 Disinfection byproduct (DBP) control in drinking water: carcinogenic DBP are formed during drinking water chlorination/chloramination. I am interested in exploring options for reducing the health risk associated with elevated DBP levels in drinking water by (1) removing precursors in source water and (2) transforming the DBP in finished water.
Contaminant removal from stormwater: Stormwater runoff carries a mixture of contaminants, such as suspended solids, heavy metals, nutrients, pathogens, and various organic compounds. Sand filters are a popular stormwater management tool for removing suspended solids, but they are incapable of removing other contaminants. I am working on a project to improve the stormwater filters using engineered media amendments for simultaneously removing multiple contaminants from stormwater.
Available instruments in our shared laboratory:
Agilent 1100 liquid chromatography with 6410 triple quadrupole mass spectrometry
Mitsubishi AQF-2100H furnace system for combustion ion chromatography
Two gas chromatographs (Shimazdu 2014) with electron capture detectors, flame ionization detector, and thermal conductivity detectors
Two ion chromatographs (Dionex ICS-3000 and Metrohm 930)
Shimadzu TOC-LCPH/CPN total organic/inorganic carbon/nitrogen analyzer
Agilent 5100 inductively coupled plasma – optical emission spectrometry
Agilent 1100 high-performance size exclusion chromatography with fluorescence spectroscopy and UV/Vis spectrophotometry
Agilent Cary60 UV/Vis spectrophotometer
Biotage Horizon SmartPrep automated cartridge extractor II
Dionex ASE 350 Accelerated Solvent Extractor
Organomation 5085 12 Position N-EVAP 111 OA-HEAT Nitrogen Evaporator
Hach 2100N turbidimeter
Hach DR2800 spectrophotometer
Miscellaneous laboratory equipment: apparatus for titration, COD and BOD tests, pH and conductivity meters, centrifuge, pumps, analytical balances, grinder, freezers, refrigerators, ovens, furnaces, incubators, shaking tables, vortex mixers, rotators, ultrasonic and hot water baths