I am a faculty at Department of Engineering Technology and Construction Management at UNC Charlotte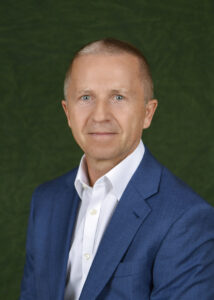 My  academic career at UNC Charlotte started in August 2007. Prior to that I had worked as a Research and Development Engineer at Trek, Inc.  (2000 – 2007).
I graduated in 1994 from Wroclaw University of Science and Technology in Poland with a M.Sc. degree in Electrical Engineering (concentration in High Voltage and Materials Science). My Ph.D. in Engineering Science is from Southern Illinois University at Carbondale.
Research Areas:
Detection and applications of electric fields,
High voltage engineering,
Development of instrumentation and sensor devices
Power electronics
Energy harvesting
Electric power monitoring,
Dielectric studies,
FEA modeling of multiphysics processes.